Product Description
Product Description
Taper Lock Bushing 2517
Taper lock bushings are used to match with belt pulleys to transmite torque.
MIGHTY  Bushing Series

1008, 1108, 1210, 1215, 1310, 1610, 1615,

2012, 2017, 2517, 2525,

3571, 3030, 3525, 3535,

4030, 4040, 4535, 4545,

5040, 5050,

6050,

7060,

8065

For Belt Pulley Section
SPA, SPB, SPC, SPZ
Feature:
1.  The simple design allows for easy maintenance, it is a simple easy-on, easy-off process.
2. Machined to high precise tolerance
3. A full range of both metric and imperial sizes taper bushes are available
4. Complete short reach range available, for compact lightweight assemblies
Taper Bush 
1.Model: 1008-5050,6050-12100
2.Material: High grade cast iron GG22-GG25;Steel C45
3.Surface treatment: Blank/phosphated/black finished
QD Bushing 
1.Model:H/JA/SH/SDS/SD/SK/SF/E/F/J/M/N/P/W/S,orG/H/P1/P2/P3/B/Q1/Q2/Q3/R1/R2/S1/S2/U0/U1/U2/W1/W2/Y0 
2.Material: Cast iron GG25/steel;
3.Surface treatment: Blank/phosphated/black finished
Product Parameters
Packaging & Shipping
All the products can be packed in cartons,or,you can choose the pallet packing.
MADE IN CHINA can be pressed on wooden cases.Land,air,sea transportation are available.UPS,DHL,TNT,
FedEx and EMS are all supported.
Company Profile
About Mighty Machinery
ZheJiang Mighty Machinery Co., Ltd., specializes in manufacturing Mechanical Power Transmission Products. After over 13 years hard work, MIGHTY have already get the certificate of ISO9001:2000 and become a holding company for 3 manufacturing factories. 
MIGHTY advantage
1, Abundant experience  in the mechanical processing industries.
2,Large quality of various material purchase and stock in warhouse which ensure the low cost for the material and  production in time.
3,Now have 5 technical staff, we have strong capacity for design and process design, and more than 70 worker now work in our FTY and  double shift eveyday.
4,Strick quality control are apply in the whole prodution. we have incoming inspection,process inspection and final production inspection which can ensure the perfect of the goods quality.
5,Long time cooperate with the Global Buyer, make us easy to understand the csutomer and handle the export.
FAQ
Q: How long can I get reply after send inquiry?
A: All inquiries will be replied within 12 hours, also you may call us at any time.
 
Q: How soon can I get sample ?
A: Generally standard sample can be send out within 7days, and for the customize parts, it will depend on the detail requirment.
 
Q:What information should I give to you for inquiry?
A:Pls send the detail of the specification and QTY, also specail demands etc, and it's better you can send us the detail drawings or catalogue.
Q: If I don't have drawing or catalogue, how can I get sample ?
A:If you don't have the drawing or catalogue, you can send us your sample, so we can make the drawing and sample accordingly.
Q:What is the Warranty for your products?
A:Normally our warranty is 1 year.
What Makes Taper Bushes So Useful?
The taper bush system involves the use of a series of screws or bolts parallel to the axis of the hub. These threads create a wedging effect, which is necessary to secure the bush to the shaft and remove the element when necessary. The hub into which the bush is installed is usually asymmetrical and offers 3 holes. This makes them ideal for a variety of applications. But what makes them particularly useful?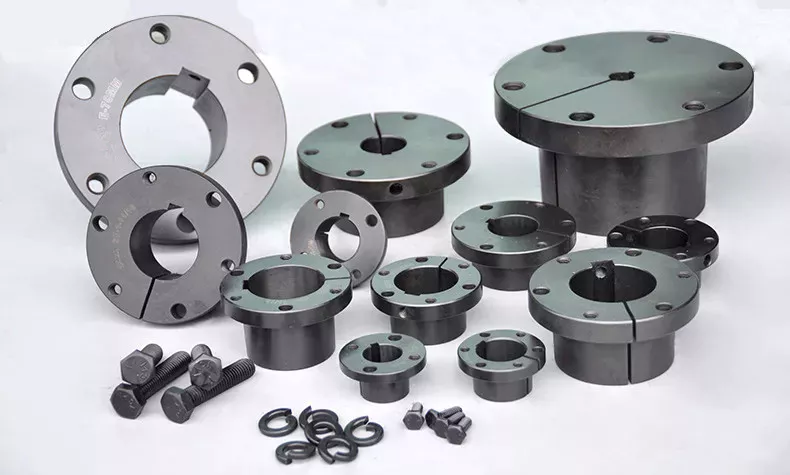 Profiled bushes
A plant profile can be invaluable for a gardener because it tells you all about a plant's growth habits, height and spread. These are important factors to consider when combining plants in an attractive landscape design. Young plants can be neat and tidy even if they take a long time to mature. Fortunately, plant profiles are available in a variety of sizes to fit every garden. Learn more about these bushes and trees here.
Clamping bushes
In order to convert your old parts to use the Taper Lock(r) system, you need to buy a new taper bush. The corresponding clamping bushes will need to be purchased separately. Luckily, these bushes can be reused on another shaft, reducing downtime. To make things even easier, the clamping bushes will have a keyway and 2 Allen screws. Then, you can remove the bush and reuse it on another shaft.
Clamping bushes for taper bush are used in mechanical engineering and drive technology, connecting a shaft to the hub of a drive pulley. A taper system clamping bushes is designed to fit only certain types of pulleys with a Taper Lock(r) fitting, making installation easy. You won't need to drill a groove into the pulley to install it; you can simply snap it on.
Taper bushes are also called 'clamping 'bush' or 'hub' – they are a component of hub and bush assemblies that secure machine elements to a cylindrical shaft. Because they are longitudinally split, they are relatively flexible and provide plenty of security when used to secure machine elements. And they are designed to balance the mass imbalance between the hub and the bush. It's an excellent choice for mounting machine elements.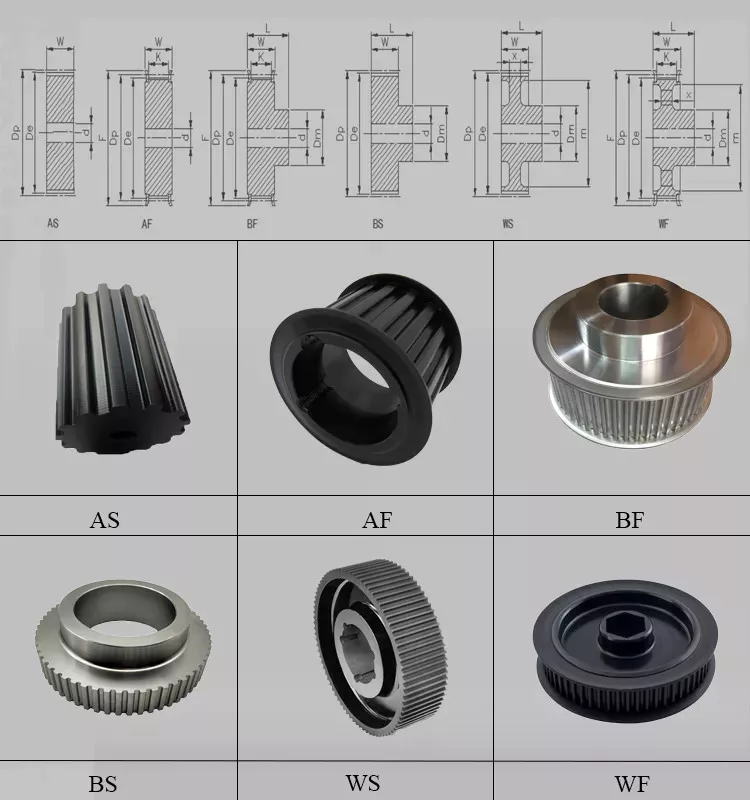 Conical bushes
Conical taper bushes allow single pulleys to fit a variety of shaft sizes, saving time and money compared to machining keyways and bores. A taper berry has a conical outer surface, a cylindrical interior bore, and Whitworth threads, making it a versatile choice for a wide variety of applications. There are over 500 different bore sizes in bushes sold in the market today, and millions are in use all over the world.
The patented split taper bush is 1 such configuration. It has a double-split barrel design and is made of specially treated polyamide fabric and carbon fibre cord. The patented design provides a two-piece barrel that is easy to mount and remove. It is possible to customize the size of the slit to accommodate shaft size variation. These bushes also offer a simple mounting method, allowing for fast and easy installation.
Typically, the taperlock clamping bush is used with standard taperlock pulleys. It provides an interference-fit shaft-hub connection, fixing the V-belt pulley's hub in the axial center of the shaft. It is available in 16 different sizes, and has a conical bore. The corresponding taper lock bush must be purchased separately. Alternatively, taper-lock bushes are known as magic-lock bushings.
Aside from their asymmetrical designs, taper bushes also have a number of mounting options. Most taper bushes are secured to a cylindrical shaft with multiple bolts or screws that run parallel to the axis of the hub. This allows for the element to be removed easily, but is also advantageous for securing the bush to the shaft. Many asymmetric hubs are available, providing 3 holes for the bush to insert into.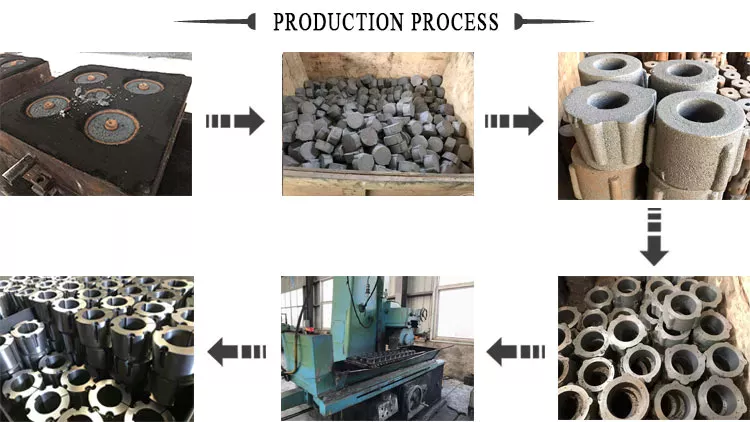 Taper lock bushes
Taper lock bushes are mechanically fastened to shafts through the use of a tapered surface. They are a great way to maintain dimensional stability and allow for flexibility between the main component and its surrounding components. They feature threads and keyways and are machined to ISO standards. The QTL tapered bush is a good example of this type of nut. They are often used in spherical and rotary applications.
Taper bushes, sometimes referred to as split bushes, are used in power transmission drives. The split and tapered design of these bushes ensure that the driven device is clamped tightly onto the shaft. Moreover, they are easy to install and disassemble, saving both time and money on machining. They are available in stainless steel and cast iron, in metric and imperial bore sizes. For applications that involve high torque, taper bushes are a great choice.
A taper lock bush is designed to facilitate quick and easy bush changes in mechanical applications. They are available in imperial and metric sizes, and fit into a weld on the hub for maximum security. These bushes are a great choice for easy running applications and can also be machined directly into pulleys and sprockets. Taper lock bushes are also available in a range of bore sizes, and they are available in cast or steel materials.
A Taper lock bushing's size is defined by 4 digits. The first 2 digits represent the maximum bore size, while the second digit is the length. A 1.5″ diameter bore would measure approximately 1-1/2″. Metric bore sizes are designated with "MM." As the name suggests, Taper-Lock bushes are designed to fit into pulleys and sprockets with tapered bushings.
Standard metric & imperial dimensioned bushes
When you want to minimize downtime when replacing a shaft, choose metric or imperial-sized taper bushes. These bushes are used to attach couplings, pulleys, and chain wheels to a shaft. A taper bush with a feather keyway protects against higher loads during power transfer. At CZPT, we offer taper bushes for metric and imperial bores.
When choosing a taper bush, consider the dimensions of the shaft it is connecting to. A 65mm-diameter taper bush has a shallow keyway while a 2525-diameter taper bush is deeper. These dimensions allow the bush to fit a range of shafts, including shafts with varying radii. The depth of the keyway can affect the torque transmission of the bush.