Product Description
Tapered Bushing Taper Lock 1610 1615 for v belt pulley 
Product Description
Taper Lock Bush Taper Lock Bushing For Pulley
We can supply Taper Lock Bush,Taper Lock Bushing Pulley,Split Taper Bushing , Taper bush , taper bushing , taper lock bush , taper lock bushing , pulley& taper bush , split taper bushing , taper bush pulley, taper lock bushing pulley , taper bush timing pulley , taper bore bushing , taper bore pulley taper bushing , spc taper bush pulleys , taper bush sprockets , taper bushing split bushing, taper bush supplier ,taper factory ,taper bush manufacturer
1
Can't find what you're looking for? – Contact us.  
Dimensions
1. Product name: Taper bushing
2. Teeth: Depends on the requirement
3. Material: Cast iron stainless steel,
4 Weight: Depends on the product
5. Type: taper bush 
To Suit Shaft Size: 20mm
Bush Series: 1310
Large End Diameter: 50.8mm
Bush Length: 25.4mm
Keyway Size: 6mm
Bushing Series

1008, 1108, 1210, 1215, 1310, 1610, 1615,

2012, 2017, 2517, 2525,

3571, 3030, 3525, 3535,

4030, 4040, 4535, 4545,

5040, 5050,

6050,

7060,

8065

For Belt Pulley Section
SPA, SPB, SPC, SPZ
6. Bore: keyway bore
Taper Bush specification
Taper Bush inner bore specification
1008
 
10. 11. 12. 14. 15. 16. 18. 19. 20. 22. 24. 25.
1108
 
10. 11. 12. 14. 15. 16. 18. 19. 20. 22. 24. 25. 28.
1210
1212
11. 12. 14. 15. 16. 18. 19. 20. 22. 24. 25. 28. 30. 32.
1310
 
14. 15. 16. 18. 19. 20. 22. 24. 25. 28. 30. 32. 35.
1610
1615
14. 15. 16. 18. 19. 20. 22. 24. 25. 28. 30. 32. 35. 38. 40. 42.
2012
2017
18. 19. 20. 22. 24. 25. 28. 30. 32. 35. 38. 40. 42. 45. 48. 50.
2517
2525
20. 22. 24. 25. 28. 30. 32. 35. 38. 40. 42. 45. 48. 50. 55. 60.
3571
3030
25. 28. 30. 32. 35. 38. 40. 42. 45. 48. 50. 55. 60. 65. 70. 75.
3525
3535
35. 38. 40. 42. 45. 48. 50. 55. 60. 65. 70. 75. 80. 85. 90.
4030
4040
40. 42. 45. 48. 50. 55. 60. 65. 70. 75. 80. 85. 90. 95. 100.
4535
4545
55. 60. 65. 70. 75. 80. 85. 90. 95. 100.105. 110.
5040
5050
60. 65. 70. 75. 80. 85. 90. 95. 100 . 105. 110. 115 . 120. 125.
Taper lock bush features
1. Material: High grade cast iron GG25; Steel C45
2. Surface treatment: Black-phosphated or original color without finishing
3. Easy on-easy off
4. Machined to high precise tolerance
5. A full range of both metric and imperial sizes taper bush are available
6. Complete short reach range available, for compact lightweight assemblies
We are a leading supplier of Taper lock bush in China and ISO9001:2008 certificated. Most of our Taper lock bushes are exported to Europe and North America. Excellent quality products with the most competitive price is guaranteed.
Applications: 
Our taper bush are used in Construction Industry, Fluid Industry, Automotive Industry, Municipal Industry and so on field.
PACKING
Packaging
                      
    Packing  

 

We use standard export wooden case, carton and pallet, but we can also pack it as per your special requirements.
OUR COMPANY
ZheJiang Mighty Machinery Co., Ltd. specializes in offering best service and the most competitive price for our customer.
After over 10 years' hard work, MIGHTY's business has grown rapidly and become an important partner for oversea clients in the industrial field and become a holding company for 3 manufacturing factories.
MIGHTY's products have obtained reputation of domestic and oversea customers with taking advantage of technology, management, quality and very competitive price.
Your satisfaction is the biggest motivation for our work, choose us to get high quality products and best service.
OUR FACTORY
Main Products:
Timing belt pulleys, timing bars, timing belt clamping plates.
Locking elements and shrink discs: could be alternative for Ringfeder, Sati, Chiaravalli, BEA, KBK, Tollok, etc.
V belt pulleys and taper lock bush.
Sprockets, idler, and plate wheels.
Gears and racks: spur gear, helical gear, bevel gear, worm gear, gear rack.
Shaft couplings: miniature coupling, curved tooth coupling, chain coupling, HRC coupling, normex coupling, FCL coupling, GE coupling, rigid and flexible coupling, jaw coupling, disc coupling, multi-beam coupling, universal joint, torque limiter, shaft collars.
Forging, Casting, Stamping Parts.
Other customized power transmission products and Machining Parts (OEM).
Application
1. Engineering: machine tools, foundry equipments, conveyors, compressors, painting systems, etc.
2. Pharmaceuticals& Food Processing: pulp mill blowers, conveyor in warehouse, agitators, grain, boiler, bakery machine, labeling machine, robots, etc.
3. Agriculture Industries: cultivator, rice winnower tractor, harvester, rice planter, farm equipment, etc.
4. Texitile Mills: looms, spinning, wrappers, high-speed auto looms, processing machine, twister, carding machine, ruler calendar machine, high speed winder, etc.
5. Printing Machinery: newspaper press, rotary machine, screen printer machine, linotype machine offset printer, etc.
6. Paper Industries: chipper roll grinder, cut off saw, edgers, flotation cell and chips saws, etc.
7. Building Construction Machinery: buffers, elevator floor polisher mixing machine, vibrator, hoists, crusher, etc.
8. Office Equipments: typewriter, plotters, camera, money drive, money sorting machine, data storage equipment, etc.
9. Glass and Plastic Industries: conveyor, carton sealers, grinders, creeper paper manufacturing machine, lintec backing, etc.
10. Home Appliances: vacuum cleaner, laundry machine, icecream machine, sewing machine, kitchen equipments, etc.
FAQ
Q: Are you trading company or manufacturer ?
A: We are factory.
Q: How long is your delivery time?
A: Generally it is 5-10 days if the goods are in stock. or it is 15-20 days if the goods are not in stock, it is according to quantity.
Q: Do you provide samples ? is it free or extra ?
A: Yes, we could offer the sample for free charge but do not pay the cost of freight.
Q: What is your terms of payment ?
A: Payment=1000USD, 30% T/T in advance ,balance before shippment.
If you have another question, pls feel free to contact us as below:
Contacts
We warmly welcome friends from domestic and abroad come to us for business negotiation and cooperation for mutual benefit. To supply customers excellent quality products with good price and punctual delivery time is our responsibility.
Any question or inquiry, pls contact us without hesitate, we assure any of your inquiry will get our prompt attention and reply!
 
Three Uses and Disadvantages of Taper Bushes
Taper bushes are commonly used in machine applications. They are used to secure machine elements onto cylindrical shafts and can be affixed using a series of bolts or screws parallel to the hub axis. They can also be used to balance the mass imbalance between the bush and the mating hub. Here are some of the uses and disadvantages of taper bushes. To learn more, keep reading. You'll soon have a better understanding of these components.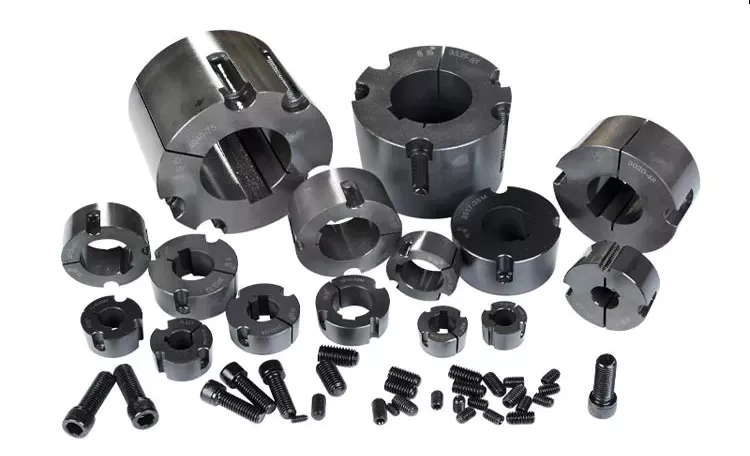 Disadvantages of taper bushes
The advantages of taper bushes include easy removal and clamping to the shaft, as well as the ease of changing bore sizes. The disadvantages are associated with their individual design. The hubs of taper bushes are typically finish machined and have a tapered ID. This type of bushing does not fit shafts with a large OD. They also take up more space on the shaft.
Another disadvantage of taper bushes is their lack of flexibility. While a single unit can be used for a variety of applications, taper bushes typically have a smaller diameter than a standard bush. They are generally more expensive than other types of bush. Nevertheless, the increased strength and reduced friction of taper bushes means they are much more efficient than other options. The benefits of taper bushes are well worth the cost.
In addition to their superior strength, taper bushes are a great option for cold storage. The cold storage of paper is 1 application where this type of pulley is vital. Because they move materials at low temperatures, they are important to paper mills and cold storage facilities. In addition, they keep the papermaking machine in a consistent state. They also prevent the belt from slipping off the pulley.
Types of clamping bushes
Clamping bushes are used to connect a shaft to the drive pulley hub. These bushes come in several types and are often interchangeable. Conical clamping bushes are used with standard taper lock V-belt pulleys and toothed belt pulleys. They feature a conical bore and are easy to install. They do not produce axial alignment errors. The keyways for these bushes can vary depending on the specific type of pulley.
Self-centring clamping bushes are used for high-torque applications. They are typically screw-fit into the base plate or machine table. Clamping bushes made of steel or cast iron do not have conflict-related metal components. These bushes may be nickel-plated or stainless steel. The surface treatment helps protect them against rust and moisture. Clamping bushes are used in any application requiring high torque. They can be found in virtually every industry.
Another type of clamping bush is a slip bush. It is similar to a liner bush but uses a permanent retaining screw to hold it in place. This allows for easy and quick interchange. Its external thread guides the drill while clamping the workpiece. While this type of bush is durable, the outer threads are vulnerable to wear and tear. They can be hardened to withstand the high torque associated with a shim, but can be more expensive than a liner bush.
Table clamps can be used on large projects. They are used to clamp pieces of furniture, sash windows, and doors. They have a wide range of openings and can be adjusted to fit angled materials. Table clamps are commonly made from steel and are very durable. Some companies now make wooden versions of this type of clamp. When choosing a clamping bushes, make sure it is compatible with the material you are trying to clamp.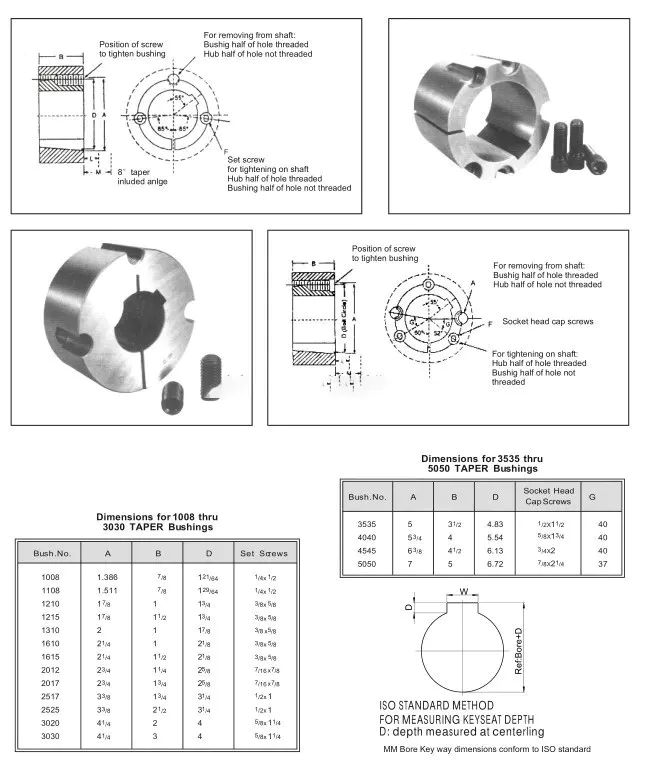 Applications
The global market for taper bushes is segmented into 5 regions: North America, South America, Asia Pacific, Europe, and Middle East and Africa. This report focuses on the Middle East and Africa region, which include countries such as Egypt, Turkey, Saudi Arabia, and Iran. For each region, a separate report is published to provide insights on the market for taper bushes. Here, the following 3 applications of taper bushes are discussed.
Taper bushes are used in hub-and-bush assemblies for securing machine elements to cylindrical shafts. They are longitudinally-split, contractible, and threaded. Their asymmetric design allows them to fit snugly onto cylindrical shafts, while still providing sufficient clearance to prevent damage to the machine elements. They can also be used in balancing mass imbalance between the bush and mating hub.
Another common application for taper bushes is the mounting of pulleys. Typically, these flangeless, split-shaft components are used to secure a primary component. Despite their flexibility, their flange-free design provides excellent clamping force. In addition to power transmission drives, taper bushes are also widely used in flush mounting ceiling lights. Because of their flange-free design, these bushes can handle high torque.
Another application for taper bushes is the clamping of hubs on shafts. These bushes can ensure axial centring and fast fitting compared to keyways. They must be purchased separately. If you need to clamp the hub to the shaft, you should choose the taper-lock bushes. But be aware that the clamping bushes have a limited lifespan. If you're planning on using 1 of these bushes in your gear assembly, make sure to purchase the corresponding taper-lock bush.
Dimensions
When you're purchasing a new taper bush, you'll probably want to know the dimensions of it before you begin assembling it. This chart will show the standard dimensional requirements for this type of bush. Remember, though, that this is only a guide and the actual bolt holes will differ. If you're unsure of what these dimensions are, you can always refer to the sizing chart for specifics.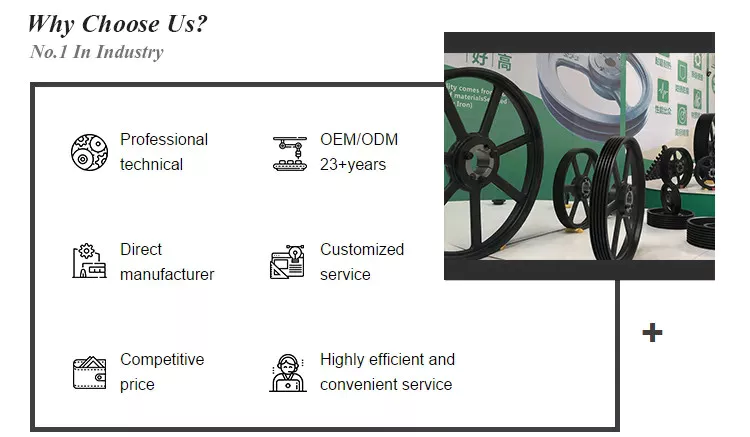 Cost
Taper bushes are standard conical bushes for fixing pulleys, wheels, and shaft couplings. They are suited for a variety of industrial applications and can be found at an affordable cost. This article will provide a brief overview of their uses and the costs associated with buying them. If you are looking for a cheaper alternative to Asian taper bushes, you may want to consider purchasing them from Europe. Because European manufacturers have a much larger supply, their prices are competitive and will save you money in the long run.
In addition to their low cost, taper bushes are available in a variety of different bore sizes and shaft diameters. They come in a variety of sizes, including those with deeper keys and pilot bores. If you are looking for a smaller bore, you may want to opt for a 2525 bush, which is a shallow keyway and is available with a 65mm bore. However, there are advantages to both.
Taper bushes are typically used on shafts to mount pulleys and sprockets. These flangeless, split, and lockable bushes are secured with screws for tightening. Their even spacing and high clamping force make them ideal for high-torque applications. They are also used in flush mounting ceiling lights, allowing for easy alignment and successful installation. For those who are considering purchasing a taper bushing for your next project, consider the factors below.