Product Description
High Precision Durable European  Alloy Steel Taper Bush for Pulley
| | |
| --- | --- |
| Bushing No. | Bore |
| 1008 | 10.11.12.14.15.16.18.19.20.22.24.25 |
| 1108 | 10.11.12.14.15.16.18.19.20.22.24.25.28 |
| 1210 1215 | 11.12.14.15.16.18.19.20.22.24.25.28.30.32 |
| 1310 | 14.15.16.18.19.20.22.24.25.28.30.32.35 |
| 1610 1615 | 14.15.16.18.19.20.22.24.25.28.30.32.35.38.40.42 |
| 2012 2017 | 18.19.20.22.24.25.28.30.32.35.38.40.42.45.48.50 |
| 2517 2525 | 20.22.24.25.28.30.32.35.38.40.42.45.48.50.55.60 |
| 3571 3030 | 25.28.30.32.35.38.40.42.45.48.50.55.60.65.70.75 |
| 3525 3535 | 35.38.40.42.45.48.50.55.60.65.70.75.80.85.90 |
| 4030 4040 | 40.42.45.50.60.65.70.75.80.85.90.95.100 |
| 4535 4545 | 55.60.65.70.75.80.85.90.95.100.105.110 |
| 5040 5050 | 60.65.70.75.80.85.90.95.100.105.110.115.120.125 |
Use:
Mainly used in the mining, metallurgical, cement, chemicals,construction, buiding materials,
electric power, telecommunictions, textiles, and transportation departments.
Such as:
1. conveyor:Belt conveyor,AFC conveyor, chain conveyor, screw conveyor.
2. Pum:Water pump, oil pump, slush pump, etc.
3. Fan: Draft fan, fanner, boil fan, etc.
4. Excator:bucket excavator bucket, wheel excavators .
5. Crane:Tower crane, gantry crande, bridge crane.
6. Others:Various elevators, coal plough, ball mill, crusher, recreation machine.
7. Blender equipment, centrifuger, washer, leather-making machine, machine for recreation park mixer wire drawing machine.Extruder, dregs crusher of boiler.
8. Plastic feeder, rubber smelling machine, etc.
 
Main Products:
1. Timing Belt Pulley (Synchronous Pulley), Timing Bar, Clamping Plate; 
2. Forging, Casting, Stampling Part; 
3. V Belt Pulley and Taper Lock Bush; Sprocket, Idler and Plate Wheel;Spur Gear, Bevel Gear, Rack;  
4. Shaft Locking Device: could be alternative for Ringfeder, Sati, Chiaravalli, Tollok, etc.; 
5. Shaft Coupling:including Miniature couplings, Curved tooth coupling, Chain coupling, HRC coupling, Normex coupling, Type coupling, GE Coupling, torque limiter, Universal Joint;  
6. Shaft Collars: including Setscrew Type, Single Split and Double Splits; 
7. Gear & Rack: Spur gear/rack, bevel gear, helical gear/rack
8. Other customized Machining Parts according to drawings (OEM).
 
More Advantages:
1. More competitive prices,
2. Shorter delivery date: 35 days for out of stock products.
3. We are the professional manufacturer in the field of Power Trans. Parts,specially for Timing Pulleys.
4. Produce standard and non-standard
5. Strict QC Management:ISO9001:2008,our engineer,Mr.Wang has specialized in the prodcution for over 20 years. 
 
Packaging & Shipping:
All the products can be packed in cartons,or,you can choose the pallet packing.
MADE IN CHINA can be pressed on wooden cases.Land,air,sea transportation are available.UPS,DHL,TNT,
FedEx and EMS are all supported.
 
Company: 

Factory View:
 
 
FAQ:
1. MOQ
 A: Generally, 1 pc for standard parts; contact for nonstandard parts.
 
2. Delivery Time
 A: In stock: within 5 working days. Out of stock: depends on your order quantity.
 
3. How To Select
 A: part number or drawing, catalogue. If no, you can send us your sample, so we can make the drawing and sample accordingly.
4: What is the Warranty for your products?
 A:Normally our warranty is 1 year.
 
 We warmly welcome friends from domestic and abroad come to us for business negotiation and cooperation for mutual benefit.To supply customers excellent quality products with good price and punctual delivery time is our responsibility.
 
Common Uses For Taper Bushes
Taper bushes are used to secure machine elements to cylindrical shafts. Their shape is conical and tapered longitudinally. Because of their shape, they are used in many applications. Here are some common examples. Read on to learn how these bushes are used. Listed below are some common uses for taper bushes. Let's discuss each 1 briefly. Once you have a good understanding of them, you can begin designing your own machined parts.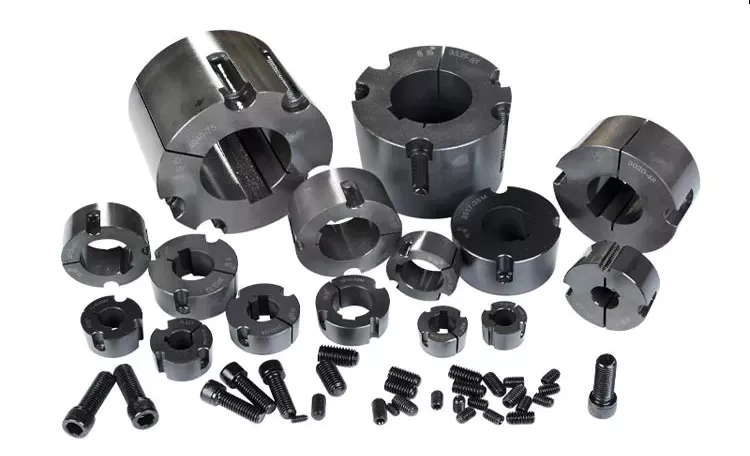 Conical bush
The TB 2012-38 Taper Bush is a standard conical bush used to fix wheels, pulleys, and shaft couplings. They are used in many industrial applications. Because of their symmetrical shape and Whitworth threads, they are a popular choice for use with a variety of different hub sizes. While they are not ideal for use in high-speed applications, they are a good choice in other situations.
These bushes secure machine elements to cylindrical shafts. The tapered longitudinally-split design is contractible and can be used to balance the mass imbalance between the bush and the mating hub. These bushes are often used in machine-to-machine applications. For more information, visit the Conical Taper Bush Wikipedia article. Once you've mastered the basics of tapering a shaft, it's time to learn about its many uses.
In the power transmission industry, a taper bush is used to mount a pulley. These bushes are made of precision cast iron and are computer-etched for size identification. High-10sile screws are used to fasten the taper part to the hub. This allows for a secure fit and high torque transmission. A taper bush is also useful for flush mounting ceiling lights. Their even spacing and tight alignment make them a popular choice for high-torque applications.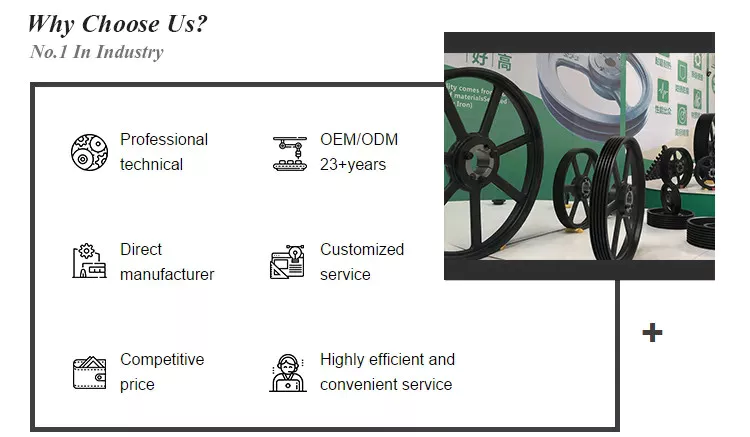 Conical bush with a widened longitudinal slit
According to 1 embodiment, a bush with a widened longitudinal notch can have an extra piece of material removed. The metal removals can come from the surrounding taper-bored hub or localized on a bush's outer surface. A widened longitudinal slit 11 creates a state of balance and allows the bush to cooperate with a mating hub.
The widened slit of a conical taper bush increases its rigidity and reduces the likelihood of overheating. These bushes are commonly used in hub-and-bush assemblies, which secure machine elements to cylindrical shafts. A widened longitudinal slit allows the bush to contract and expand, balancing mass imbalance between the hub and mating hub.
One disadvantage of the existing design is that the lack of symmetry in the system makes it difficult to achieve a balanced, symmetrical system. This is particularly problematic in vibration-sensitive situations, and may compromise the durability of the bush. In addition, the lack of symmetry in the system makes it difficult to manufacture a robust bush, resulting in a higher failure rate. The bush is also susceptible to excessive vibration during rotation, which is detrimental to the balance of the assembly.
This type of nut is made of precision cast iron or C45 medium carbon steel, and is used to fix a variety of shafts. They are flexible and fit a wide range of third-party products, including CZPT products. The manufacturer's installation guide is a good place to start if you are unfamiliar with this type of nut. For more information, visit the manufacturer's website.