Product Description
Taper Bush Lock Hub Ball Browning Split Quick Detachable Qt Rubber Stainless Steel Bushing Sheaves Best Transmission Parts Durable Suppliers Good Price Bushes
pulley machine
1) V-Belt pulleys for taper bushes
SPZ    

| | |
| --- | --- |
| Groove  | type range  |
| 1  | 50~500  |
| 2  | 50~630  |
| 3  | 63~630  |
| 4  | 80~630  |
| 5  | 85~630  |
| 6  | 100~630  |
| 8  | 140~630  |

SPA   

| | |
| --- | --- |
| Groove  | type range  |
| 1  | 63~630  |
| 2  | 63~800  |
| 3  | 71~900  |
| 4  | 90~900  |
| 5  | 100~900  |
| 6  | 100~900  |

 
SPB

Groove 
type range 
1 
100~315 
2 
100~800 
3 
100~1250 
4 
125~1250 
5 
125~1250 
6 
140~1250 
8 
170~1250 
10 
224~1000 

SPC

Groove 
type range 
3 
200~1250 
4 
200~1250 
5 
200~1250 
6 
200~1250 
8 
200~1250
2)V-belt pulleys with solid hub
SPZ

| | |
| --- | --- |
| Groove  | type range  |
| 1  | 45~355  |
| 2  | 45~400  |
| 3  | 45~400  |

SPA

| | |
| --- | --- |
| Groove  | type range  |
| 1  | 40~560  |
| 2  | 40~630  |
| 3  | 56~630  |
| 4  | 63~630  |
| 5  | 63~630  |
SPB

| | |
| --- | --- |
| Groove  | type range  |
| 1  | 56~630  |
| 2  | 56~630  |
| 3  | 56~630  |
| 4  | 80~630  |
| 5  | 80~630  |
| 6  | 100~630  |

SPC

| | |
| --- | --- |
| Groove  | type range  |
| 1  | 100~315  |
| 2  | 130~450  |
| 3  | 140~630  |
| 4  | 150~630  |
| 5  | 180~630  |
| 6  | 180~630  |
 
3) Adjustable Speed V-belt pulleys prebored and for taper bushes
| | |
| --- | --- |
| Type  | Profile  |
| 5VS092-1  | 10X6 SPZ  |
| 5VS093-1  | 10X6 13X8  |
| 5VS108-1  | 10X6 13X8 SPZ SPA  |
| 5VS120-1  | 10X6 13X8 SPZ SPA  |
| 5VS138-1  | 10X6 13X8 SPZ SPA  |
| 5VS159-1  | 10X8 SPA  |
| 5VS180-1  | 10X8 17X11 SPA SPB  |
| 5VS120-2  | 10X6 13 X8 SPZ SPA  |
| 5VS138-2  | 10X6 13 X8 SPZ SPA  |
| 5VS159-2  | 13X8 SPA  |
| 5VS180-2  | 13X8 17X11 SPA SPB  |
| 5VS200-2  | 13X8 17X11 SPA SPB  |
| 5VS250-2  | 13X8 17X11 SPA SPB SPC  |
Taperlock bushings are tapered non-flanged split bushings that utilize screws to tighten on the shaft, providing excellent clamping force. Taperlock bushings are utilized on sprockets, sheaves and pulleys to increase clamping force over standard bored to size product that only utilizes a keyway and set screw to lock CZPT the shaft. Taperlock bushings are very popular and are interchangeable between manufacturers.
Common Uses For Taper Bushes
Taper bushes are used to secure machine elements to cylindrical shafts. Their shape is conical and tapered longitudinally. Because of their shape, they are used in many applications. Here are some common examples. Read on to learn how these bushes are used. Listed below are some common uses for taper bushes. Let's discuss each 1 briefly. Once you have a good understanding of them, you can begin designing your own machined parts.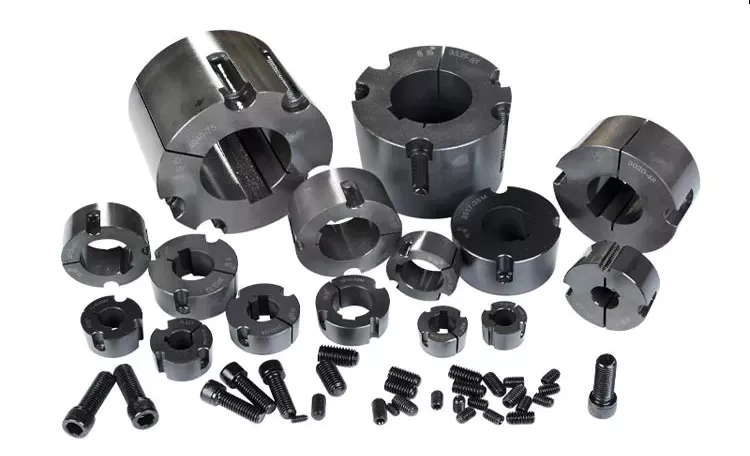 Conical bush
The TB 2012-38 Taper Bush is a standard conical bush used to fix wheels, pulleys, and shaft couplings. They are used in many industrial applications. Because of their symmetrical shape and Whitworth threads, they are a popular choice for use with a variety of different hub sizes. While they are not ideal for use in high-speed applications, they are a good choice in other situations.
These bushes secure machine elements to cylindrical shafts. The tapered longitudinally-split design is contractible and can be used to balance the mass imbalance between the bush and the mating hub. These bushes are often used in machine-to-machine applications. For more information, visit the Conical Taper Bush Wikipedia article. Once you've mastered the basics of tapering a shaft, it's time to learn about its many uses.
In the power transmission industry, a taper bush is used to mount a pulley. These bushes are made of precision cast iron and are computer-etched for size identification. High-10sile screws are used to fasten the taper part to the hub. This allows for a secure fit and high torque transmission. A taper bush is also useful for flush mounting ceiling lights. Their even spacing and tight alignment make them a popular choice for high-torque applications.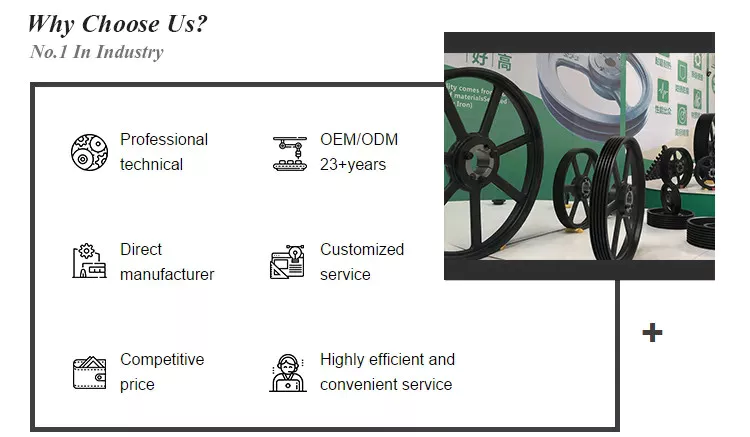 Conical bush with a widened longitudinal slit
According to 1 embodiment, a bush with a widened longitudinal notch can have an extra piece of material removed. The metal removals can come from the surrounding taper-bored hub or localized on a bush's outer surface. A widened longitudinal slit 11 creates a state of balance and allows the bush to cooperate with a mating hub.
The widened slit of a conical taper bush increases its rigidity and reduces the likelihood of overheating. These bushes are commonly used in hub-and-bush assemblies, which secure machine elements to cylindrical shafts. A widened longitudinal slit allows the bush to contract and expand, balancing mass imbalance between the hub and mating hub.
One disadvantage of the existing design is that the lack of symmetry in the system makes it difficult to achieve a balanced, symmetrical system. This is particularly problematic in vibration-sensitive situations, and may compromise the durability of the bush. In addition, the lack of symmetry in the system makes it difficult to manufacture a robust bush, resulting in a higher failure rate. The bush is also susceptible to excessive vibration during rotation, which is detrimental to the balance of the assembly.
This type of nut is made of precision cast iron or C45 medium carbon steel, and is used to fix a variety of shafts. They are flexible and fit a wide range of third-party products, including CZPT products. The manufacturer's installation guide is a good place to start if you are unfamiliar with this type of nut. For more information, visit the manufacturer's website.