Product Description
Product Description
Taper Bush: 1008/1108/1210/1215/1310/1315/1610/1615/2012/2517/3571/3030/3535/4040/4545/5050
Machining part:
1. Manufactured by CNC Lathe
2. Material: Alloy steel and carbon steel
3. Manufactured according to drawing
Detailed Photos
Product Parameters
Our Advantages
Packaging & Shipping
WHY CHOOSE US
Comprehensive Product Portfolio We produce and supply a wide range of power transmission
products including drive chains, leaf chains, conveyor chains, agricultural chains, sprockets, and
couplings. This one-store-for-all shopping experience will significantly reduce your searching costs while
guarantee youfind what you want at 1 click.

Value Choice Products Our products are the best combination of quality and price, and you get what
you want within your budgets

Seasoned Sales Associates and Engineers We have 15 seasoned sales associates and 5 engineers;
on our team at your disposal any time when you need a helping hand. They are well trained with industry
know-now and will always respond to your requests within 24 hours.

100% Customer Retention Rate Our regular customers from overseas come back not just for our
premium quality products, but for the superior services that we've provided over the years.
   
 
FAQ
Q1: What's your average lead time?
A: It varies. Our regular end-to-end lead time is 1-2 months.. We also provide express shipments for rush orders. For details,please consult our sales associate.

Q2: Is your price better than your competitors given the same quality?
A: Definitely YES. We provide the most competitive price in the power transmission industry. If price disparity exists, we'll be more than happy to do a price match.
Q3: Can you make chains according to my CAD drawings?
A: Yes. Besides the regular standard chains, we produce non-standard and custom-design products to meet the specific technical requirements. In reality, a sizable portion of our production capacity is assigned to make non-standard products.

Q4: Can we inspect the goods before shipment?
A: Yes. You or your representative or any third-party inspection party assigned is allowed access to our facility and do the inspection.

Q5: What kind of payment method is acceptable for your mill?
A: We're flexible. We take T/T, L/C, or any other online payment methods so long as it's applicable for you.

Q6: What if I have any other questions?
A: Whenever in doubt, you're always encouraged to consult our sales associate any time – They will help you to your satisfaction.
 
Conical Bushings Vs Taper Bushings
Conical bushings and Taper bushes are available for most applications. In this article, we will discuss the differences between the 2 types of bushes and their typical applications. Read on for more information! Listed below are some of the main advantages of each type. To determine whether they are right for your application, you should read the following sections: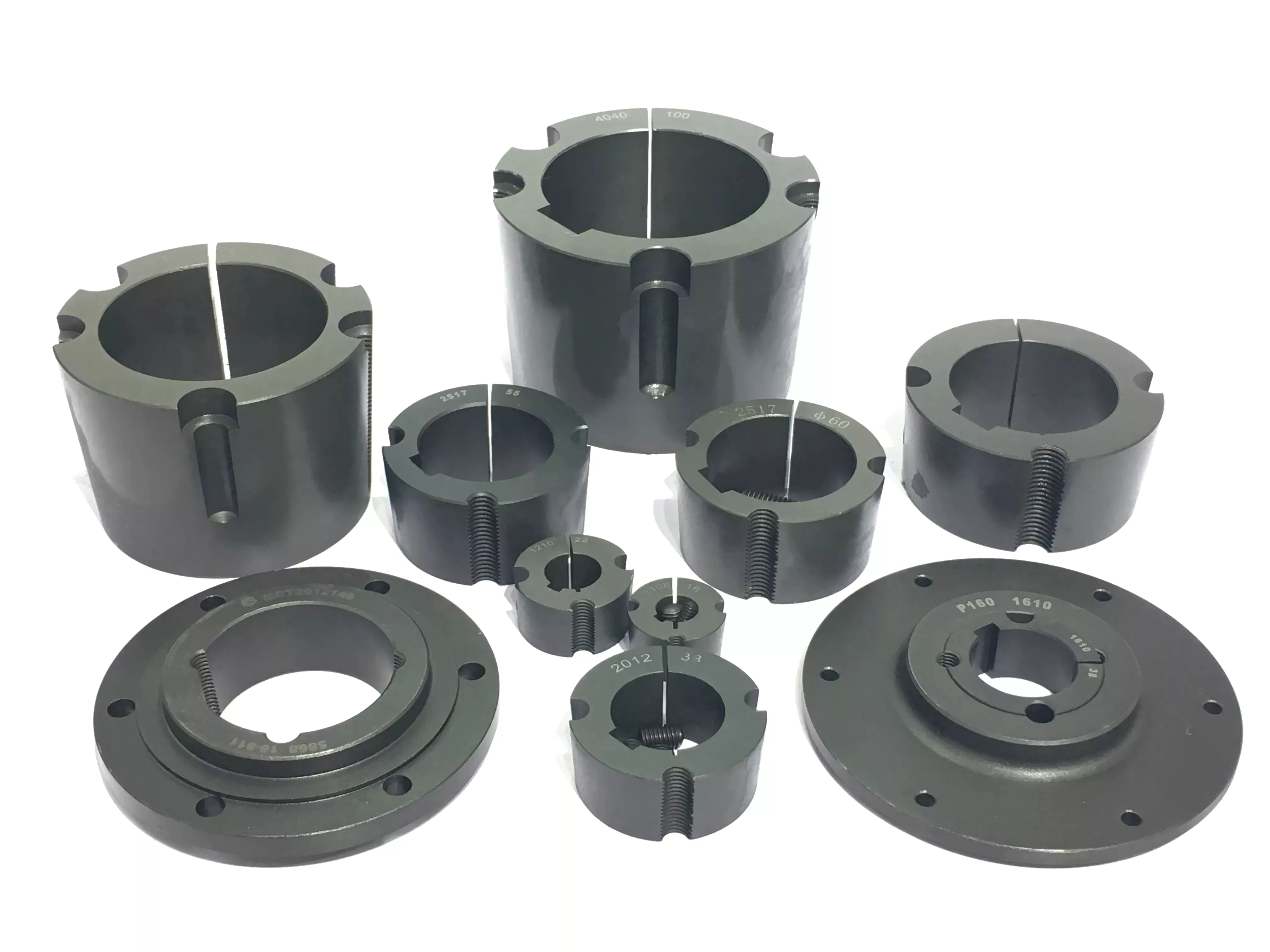 Conical clamping bushes
Conical clamping bushes are devices used to reposition conical screws. Each sleeve has a clamping element that supports it and a second clamping sleeve that provides radial clearance. The clamping element 7 is supported by the first clamping sleeve 3.
Conical clamping bushes are used for fastening shaft cartridges and are available in many different dimensional variants. The cylindrical clamping sleeves do not damage the shaft and facilitate assembly and positioning. With more than 7.000 unique parts in our database, you can find the right sleeve for your application. Our CAD software ensures consistency in parameters and delivery. For more information, please check our technical brochure.
Conical clamping bushes are also known as taper bushes. They fit standard taperlock toothed belt and V-belt pulleys. These bushes have conical bores and come with matching screws. They are easy to install and remove, and they do not require machining. However, be careful while assembling them. A wrong installation may cause problems with the motor. In such cases, you should ensure that you have a qualified technician who can handle your machine before starting the installation process.
Another common issue is the lack of space. Conical clamping bushes do not fit in tight areas, which is why they are not as popular in machining applications. However, there is a solution. The use of conical clamping bushes is a quick, easy and cost-effective solution for certain applications. However, the assembly process of a conical clamping style coupling is more difficult, due to the fact that the conical design acts as a wedge mechanism, compressing the taper bushing evenly over the entire mating shaft.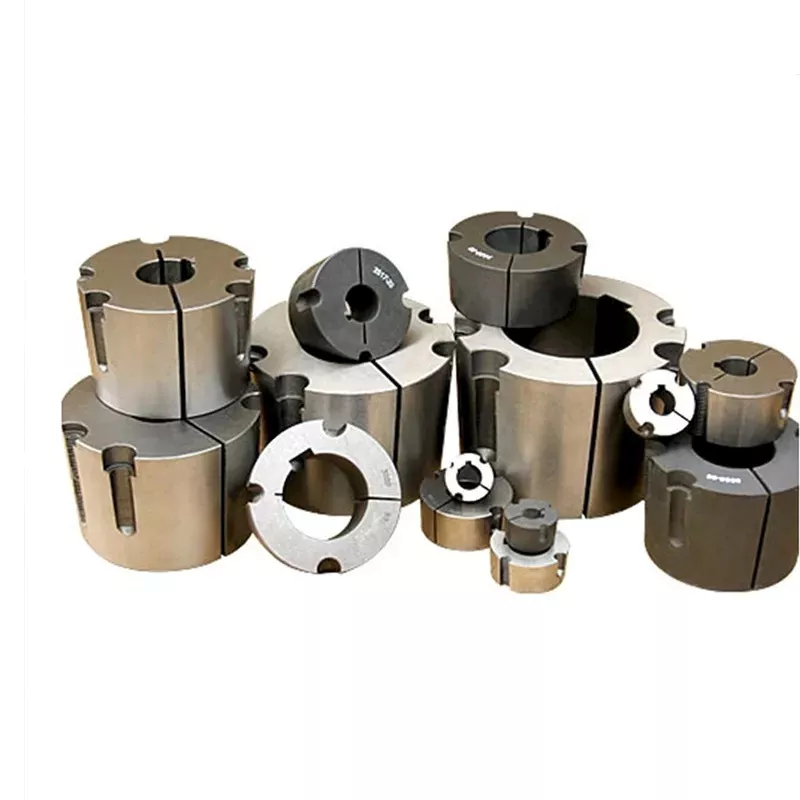 Taper lock bushes
Taper lock bushes are used in a variety of applications and are available in metric and imperial sizes. They are designed for rapid assembly and disassembly, and are available in many sizes and finishes. They are available in a variety of diameters and can be installed with the use of 2 grub screws. These bushes can also be removed for servicing and maintenance purposes. They can be used in many industries, including the textile industry, solvent plants, spinning units, papermills, and more.
Taper bushes, also called taper grub screws, are a great choice for any project involving power transmission drives. These precision cast iron components are computer-etched for precise size identification. The taper part of the component is driven onto the hub with high-10sile screws, which provides excellent clamping force. Moreover, they make installation and disassembly simple and saves the manufacturer time and money.
Taper lock bushes are available in metric sizes upon request. However, these metric bushes require an additional charge for alteration. This charge is shown on the discount multiplier sheet. Generally, Taper-Lock bushings are available in steel from stock and in stainless steel on a quoted basis. If you have an application that requires a bushing with a specific metric bore size, be sure to consult the manufacturer's manual.
To install a Taper lock bush, follow the manufacturer's instructions for tightening or loosening the nuts. To remove a bush, simply tap the assembly into the desired position. Before tightening the screws, make sure the bush is completely free of dirt and grease. For some screws, a washer is needed, so make sure that the nuts you're using are the correct size. While tightening the screws, check the torque specification.
Conical bushings
Compared to other types of axle bearings, conical taper bushings are more practical for assembly. They do not require any special tools or machining, which means you can save considerable time during assembly. The conical bushing is supplied with a finished hole in the chosen diameter, a standardized chavetero, prisoners, and screws for assembly. You can choose the shaft diameter for which you need the bushings in the side menu. The representative picture depicted here is for illustrative purposes. The actual conical taper bushing will match the specifications of the selected shaft diameter.
Conical taper bushes are also known as taper bushes, and are used in a variety of industrial applications. They are commonly used to clamp pulleys that feature a taper bore. Depending on the application, you can choose from many different key ways to suit the type of pulley you are using. To fit a variety of pulleys and hubs, you will want to select a taper lock bush.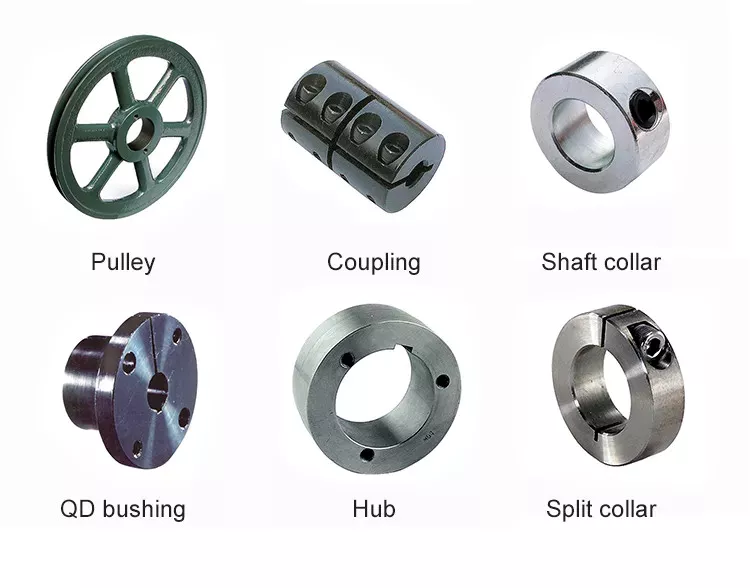 Typical applications
Typically used in hub-and-bush assemblies, taper bushes secure machine elements to cylindrical shafts. Their characteristically longitudinally-split design makes them flexible and contractible, allowing them to be inserted into tight spaces without requiring a spacer. Typical applications of taper bushes include:
Typically, taper bushes are used for power transmission components, where they can attach shafts to rollers or pulleys. Tapered bushings feature a wedge-action grip, which locks without deforming the shaft and allows for quick removal. Two common types of tapered bushes are the QD bushing and the Taper-Lock bushing. These bushes are used in many different applications.
Taper bushes are used in many applications, including motors, electric motors, and electric systems. They are precision cast iron components that are computer-etched for size identification. When installed properly, they provide excellent clamping force. In addition, taper bushes are often used for flush mounting ceiling lights. Despite their relatively high price tag, they are highly effective in high-torque applications. In addition to their versatility, taper bushes are incredibly easy to install and align.
As well as a variety of applications, taper bushes are also available in different bores with keyways. Typical bores range from 1008 to 5050 mm. Taper bushes can be ordered in different bore sizes, including metric and imperial. Customers can also specify their preferred packing. They can be supplied in a variety of different packing materials, such as blister packs and crate cases.