Product Description
High Precision European Standard Customized Bushing Steel 1610 1615 Taper Lock Bush 
Taper Lock Bush model as below:
 Europer standard  TB type: 1008,1108,1210,1215,1310,1610,1615,2012,2517,2525,3571,3030,
3535,4040,4545,5050,6050, 7060, 8060, 10085, 125710
American standard TB type: 1008, 1108, 1210, 1215, 1610, 1615, 2012, 2517, 2525, 3571, 3030, 3535, 4040, 4545, 5050
American standard QD type: JA, SH, SDS, SD, SK, SF, E, F, J, M, N, P
American standard STB type: G, H, P1, P2, P3, B, Q1, Q2, Q3, R1, R2, S1, S2, U0, U1, U2, W1, W2
American standard XTB type: XTB15, XTB20, XTB25, XTB30, XTB35, XTB40, XTB45, XTB50, XTB60, XTB70, XTB80, XTB100, XTB120
Wheel hub: BF, SM, WH, WA, WM, W, H-QD, H-STB, HB, H-XT, K, S. 
Material of Taper Bush: Cast Iron, GG22, GG25, steel(45)
Feature of Taper Bush:
*Easy on-easy off;
*Machined to high precise tolerance;
*A full range of both metric and inch sizes taper bushes are available;
*ISO9001:2008 certificated;
*Most of our Taper lock bushes are exported to Europe and North America.
Taper Lock Bolt On Flange Cast Iron Metal Black-phosphated Bore 24mm WIth Key Sleeve QD Type JA-24MM Taper Lock Bush
OUR SERVICE:
1) Competitive price and good quality
2) Used for transmission systems.
3) Excellent performance, long using life
4) Could be  developed according to your drawings or data sheet
5) Pakaging:follow the customers' requirements or as our usual package
6) Brand name: per every customer's requirement.
7) Flexible minimum order quantity
8) Sample can be supplied
MAIN PRODUCTS:
1) Timing Belt Pulley (Synchronous Pulley), Timing Bar, Clamping Plate;
2) Forging, Casting, Stampling Part;
3) V Belt Pulley and Taper Lock Bush; Sprocket, Idler and Plate Wheel;Spur Gear, Bevel Gear, Rack; 
4) Shaft Locking Device: could be alternative for Ringfeder, Sati, Chiaravalli, Tollok, etc.;
5) Shaft Coupling:including Miniature couplings, Curved tooth coupling, Chain coupling, HRC coupling,              Normex coupling, Type coupling, GE Coupling, torque limiter, Universal Joint; 
6) Shaft Collars: including Setscrew Type, Single Split and Double Splits;
7) Timing Belt: including Rubber and PU timing belts for industrial;
8) Other customized Machining Parts according to drawings (OEM).
Company Information
ZheJiang Mighty Machinery Co., Ltd. specializes in manufacturing Mechanical Power Transmission Products.
We Mighty is the division/branch of SCMC Group, which is a wholly state-owned company, established in 1980.
About Mighty:
-3 manufacturing factories, we have 5 technical staff, our FTY have strong capacity for design and process design, and more than
70 workers and double shift eveyday.
-Large quality of various material purchase and stock in warhouse which ensure the low cost for the material and production in
time.
-Strick quality control are apply in the whole prodution. we have incoming inspection,process inspection and final production
inspection which can ensure the perfect of the goods quality.
-14 years of machining experience. Long time cooperate with the Global Buyer, make us easy to understand the csutomer and handle the export.
MIGHTY's products are mainly exported to Europe, America and the Middle East market. With the top-ranking management, professional technical support and abundant export experience, MIGHTY has established lasting and stable business partnership with many world famous companies and has got good reputation from worldwide customers in international sales
FAQ
Q: Are you trading company or manufacturer ?
A: We are factory, also do trading company business. Because our company do export 36years, having our own factories, also cooperated with other many factories.
Q:What's the MOQ?
A:We have not a clear limit,1 or 2pcs is available.
Q: How long is your delivery time?
A: 3-5 days via DHL, TNT, UPS, FEDEX. 
Diffirent based on the diffirent countries of customers via CZPT shipping.
Q: Do you provide samples ? is it free or extra ?
A:yes,we provide free samples for checking the build quality and real performance of our products,the freight need to be covered by customer.
Q: What is your terms of payment ?
A: T/T, Paypal, L/C, D/P, D/A, Western Union, etc., all decided by customer's requirements.
 We warmly welcome friends from domestic and abroad come to us for business negotiation and cooperation for mutual benefit.To supply customers excellent quality products with good price and punctual delivery time is our responsibility.
 
Advantages and Disadvantages of Using Taper Bulbs in Machine Tools
TB 2012-28 Taper bushes are standard conical studs with a locking mechanism. They have a conical outer surface, cylindrical inner bore, and H7 tolerance, and feature a standardized keyway. These studs are typically used for industrial applications to fix non-standard pulleys and TB hubs to shaft couplings. Those with a CZPT thread can also find them in many applications.
Profiled bushes
Having a good knowledge of the characteristics of a plant is essential when landscaping or choosing a new plant. Plant profiles can help new plants get off to a good start by providing you with essential information about their growth needs. The height and spread of a new plant are important factors to consider when combining plants in a pleasing design. If you want your landscape to look neat and tidy years down the line, planting a new plant now will ensure that it will be there to stay.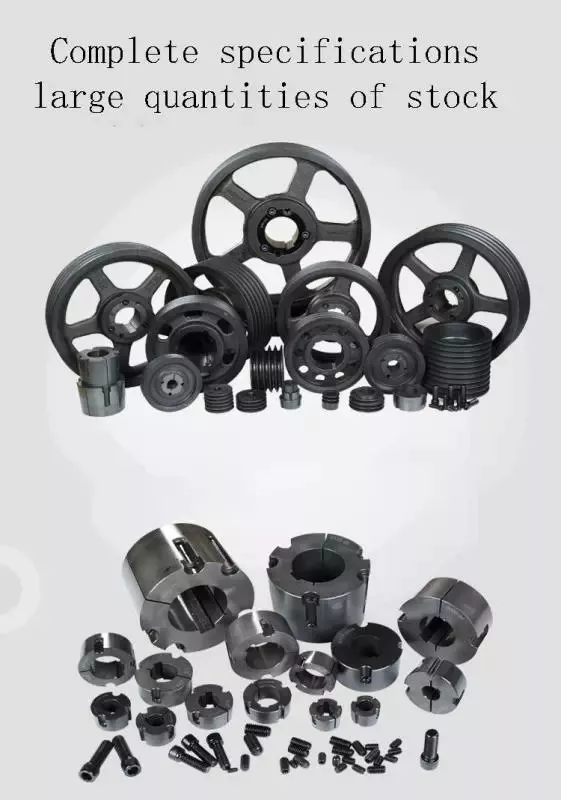 Widening longitudinal slits in a bush
One embodiment of the invention relates to a taper bush, and more particularly, to a method of achieving a balanced state by widening a longitudinal slit in a bush. One embodiment involves removing metal from the surrounding taper bore hub and bush to form a widened longitudinal slit in the bush. This method may be implemented in other embodiments as well, such as through profiling of the bush.
The tapers on a taper bush provide a locking mechanism. The material used is precision cast iron and often computer etched for size identification. In addition, the bushes provide excellent clamping force. Tapers are used in a variety of applications, such as pulleys and sprockets, and are also commonly used for alignment. The method of widening longitudinal slits in a taper bush is described below.
There are 2 types of tapers. The first type is a compression fitting and has a flange or fixed end 17 with 2 longitudinal slits. The longitudinal slits are parallel to the longitudinal axis A and allow a section of diameter to expand under internal force. Using 2 longitudinal slits in a taper bush results in equal outward forces and a balanced system. A single slit would result in uneven outward forces and misalignment of the elements.
Locking holes
Normally, locking holes in taper bushes are partially filled with bolts or screws. However, in some embodiments, locking holes are provided with keyways that are machined into the bush's parallel bore. A similar-sized key minimizes the effect of the hole on the balance of the bush. Here, a bush is provided with locking holes to facilitate removal of the bush. The present invention addresses these problems by providing a bush with locking holes and a slit that promotes compliance.
While the process of connecting a belt pulley to a drive shaft is seemingly simple, engineers may overlook important aspects. The CZPT Taper-Lock system is popular in time-critical applications, such as industrial pumps or roller chains. These bushes are made of steel or cast iron and feature standardized keyways. As a result, they can be installed without special tools. When choosing a taper nut, be sure to carefully consider the locking holes to avoid the possibility of slipping or damage.
In addition to providing locking holes, the taper nut on the shaft should also be protected by a metal washer. The washer should be durable and rust-free, as these bushes are frequently subject to corrosive environments. If you're concerned about your safety, be sure to check the instructions. There are many guidelines on how to securely fasten taper bushes. Here are a few tips.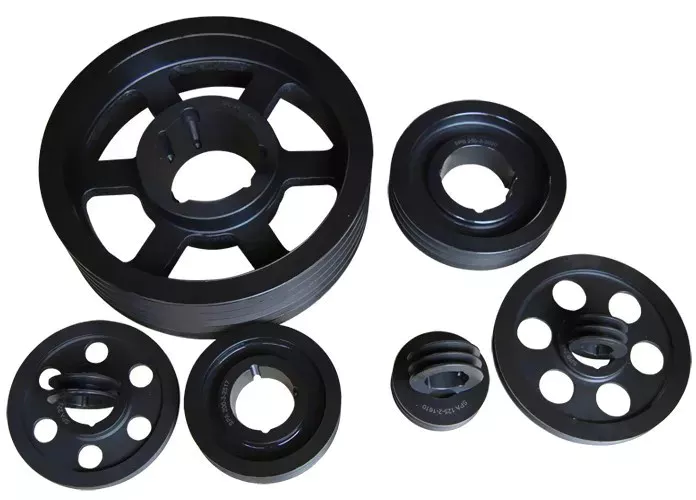 Applications
The application of taper bushes has various benefits, including their high precision and durability. These components are manufactured using high-quality cast iron. They also permit the use of unqualified labour to perform tasks. These features enable a wide range of applications. Taper bushes are suitable for all kinds of industries and mechanical components. This article will discuss some of the advantages of using taper bushes in machine tools. This article also discusses the advantages and disadvantages of using taper bushes in machine tools.
Taper bushes are designed to secure machine elements onto cylindrical shafts. Their length is uniform and the flangeless design allows them to provide excellent clamping force. Their design allows for easy installation of sprockets and ensures that they are properly aligned. Moreover, they help in the smooth movement of machine elements. This makes them an excellent choice for high torque applications. Here are some of the most common applications of taper bushes:
The applications of taper bushes include machine tools, agricultural equipment, and mechanical parts. These bushes are available in metric and imperial sizes. They can be made to fit various shaft diameters and bores. As they can be made to fit multiple shaft diameters, they save a great deal of time and money. They have a slit that extends from the inside bore to the outside diameter, which allows them to stretch around the shaft when screwed into a bore. They can also be manufactured with a keyway groove to allow for a keyway.
Clamping bushes are also an option for taper -lock bushes. These bushes enable the accurate fixing of hubs on shafts. Compared to keyways, these bushes are more accurate and fast-fitting. They also don't cause any axial alignment errors. You can buy a complete range of taper bushes at CZPT. Once you've found the 1 you need, contact us.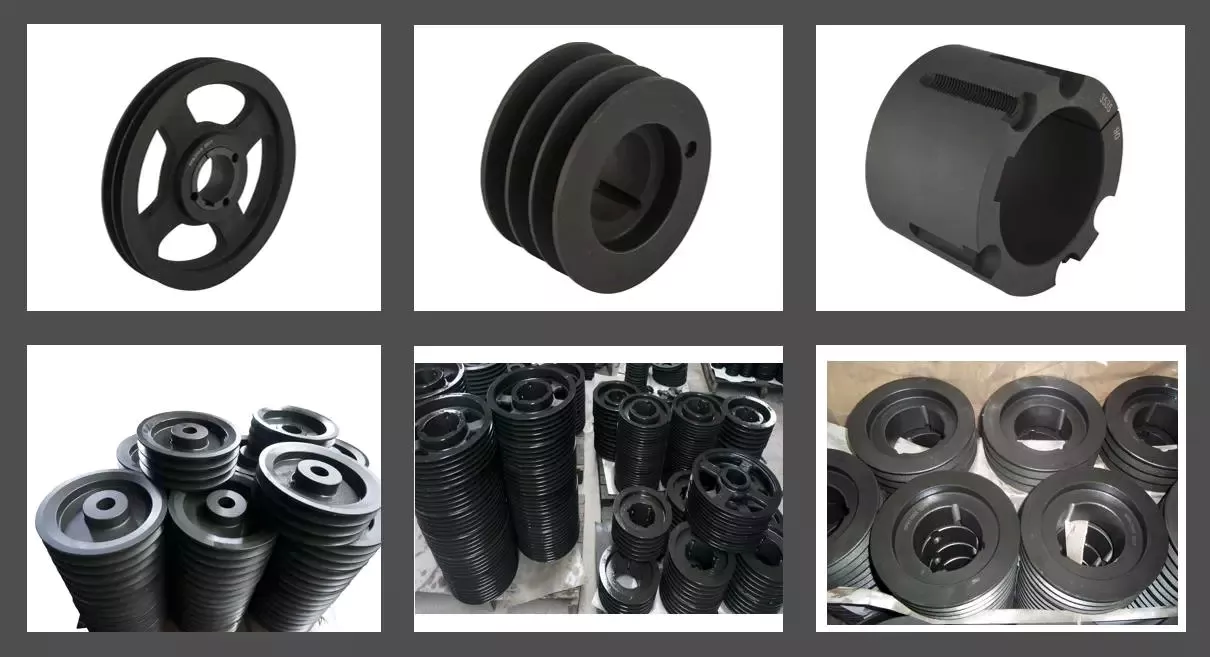 Cost
The cost of taper bushes is comparatively inexpensive compared to other types of shaft attachments. They are pre-machined with the keyway and bore size and include a locking set screw. These are suitable for various applications, including V-pulleys, couplings, and bolt-on hubs. However, if you are looking for the best value for money, you should consider buying them from European suppliers.
Taper bushes are widely used for a variety of applications. Their main benefit is that they are compatible with a variety of shaft diameters and bores. In addition to standard sizes, manufacturers can also manufacture specialized models with larger bores and pilot bores. For example, the Challenge taper bushes are available with 150mm (6.2″) to 200mm (8″) bores and shallower keyways. If you need a shaft with a large bore, you should buy a taper bushes that have a deeper keyway.