Product Description
Overview
———————————————————————————————————————————————————————————————————————————————–
Black oxide coating v belt pulley is made of high quality cast iron(GG 25), manufatured under international standard.
We have various sizes to fit all kinds of machinery.
SPZ, SPA, SPB, SPC types are produced according to the European standard.
3V, 5V, 8V types are produced according to the American standard.
Standard Cast Iron Sheaves Introduction:
&Material:DIN GG20,GG25,For each batch of casting,inspection certificate including chemcial composition, tensile strength, hardness etc will be tested & issued.
&Machining:Precesion machining for pulley with stock bore, taper bore.
&Balanced:Spoked Sheaves Statically Balanced,Static balance or dynamic balance: per as customer's requirement.
&Finish: Black oxide for steel pulleys, black phosphate for cast iron pulleys.
&Package:Cartons with sealed plastic bag.
V-belt Pulleys Made to Orders' Prints and/or Samples
Made-to-order V-belt Pulleys Introduction:
&Materials: Ductile Iron, Bar Steel, Sheet Steel, Zinc Alloy, Aluminium Alloy.
&Producing:Casting, Forging, Injection, Stamping, Split & Spun.
&Balanced:Static balance or dynamic balance: per as customer's requirement.
&Finish:No surface treatment,oiled.
&Package:Cartons with sealed plastic bag
———————————————————————————————————————————————————————————————————————————————–
Supply Ability
Supply Ability:                   20000 Piece/Pieces per Month
Extra Service:                    OEM is welcome         
QC System:                        ISO9001:2008
———————————————————————————————————————————————————————————————————————————————–
Packaging & Delivery
Package:                            Wooden box/Paper carton    
Port:                                    HangZhou/ZheJiang  or on request     
———————————————————————————————————————————————————————————————————————————————–
About CZPT since 1984
HangZhou Melchizedek Import & Export Co., Ltd. is a leader manufactur in mechanism field and punching/stamp
ing field since 1984. Our main product, NMRV worm gear speed reducer and series helical gearbox, XDR,
XDF, XDK, XDShave reached the advanced technique index of the congeneric European and Janpanese produc
ts, We offer standard gears, sprockets, chains, pulleys, couplings, bushes and so on. We also can accept orders
of  non-standard products, such as gears, shafts, punching parts ect, according to customers' Drawings or sam-
ples. 
Our company has complete set of equipment including CNC, lathes, milling machines, gear hobbing machine, g-
ear grinding machine, gear honing machine, gear shaping machine, worm grinder, grinding machines, drilling m-
achines, boringmachines, planer, drawing benches, punches, hydraulic presses, plate shearing machines and s-
o on. We have advanced testing equipments also. 
Our company has established favorable cooperation relationships with sub-suppliers involving casting, raw mat-
erial, heat treatment, surface finishing and so on.
Advantages and Disadvantages of Taper Bushes
Designed to attach machine elements to cylindrical shafts, taper bushes are essential components of hub and bush assemblies. They are longitudinally split and contractible to fit snugly around machine elements. This article will explore the advantages and disadvantages of taper bushes, and also explore their construction and manufacturing. This article will also provide you with some useful advice. Listed below are some of their applications: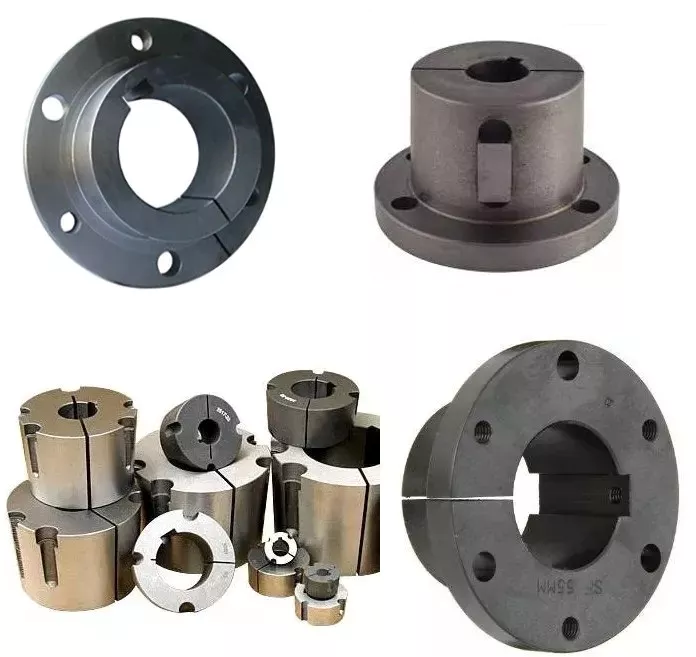 Disadvantages of taper bushes
The main advantage of using taper bushes is their ability to shrink and fit on shafts, making them extremely useful for cold storage. Cold storage is an essential process, and this type of pulley is essential for maintaining consistency in paper-making machines. Because of this, the taper lock bush is often used as a pulley on a cold storage unit. Taper bushes are also useful in paper mills, where they are used to move materials at low temperatures. Lastly, they are critical to the operation of the paper-making machine, since they prevent the belt from slipping.
Another disadvantage of taper bushes is their inflexibility. Taper bushes are generally designed to secure machine elements onto cylindrical shafts. While this is a great advantage in many cases, it has some drawbacks. Known taper bushes suffer from an out-of-balance moment, as well as a small longitudinal extending slit. The latter facilitates flexibility in the bush and makes it easier to remove.
There are many disadvantages to using taper bushes, but the biggest drawback is that they tend to wear quickly. While taper bushes are relatively inexpensive to purchase, they aren't easy to install. This is particularly true if you don't want to cut a shaft to fit a taper bushing. However, you can avoid these issues by carefully selecting your taper bushings and determining which 1 is best for your needs.


Applications
Applications of taper bushes include mounting pulleys and shaft couplings. They are flangeless, split, and have a standardized keyway, and are a great alternative to cutting and machining keyways and bores. Because of their evenly spaced installation, taper bushes are highly effective in high-torque applications. This article will explore some of the common uses and applications for these bushes.
A tapered longitudinally-split taper bush is a specialised mechanical component used to secure machine elements onto cylindrical shafts. The bushes are secured on the hub with a plurality of bolts or screws parallel to the axis of the shaft. The tapered design of the bushes also allows for a slight mass imbalance between the bush and its mating hub. Moreover, the asymmetric hub provides 3 holes for fastening or removing.
These specialized bushes are suitable for applications that require high torque and loading. One embodiment comprises a bush with a TSR (Total Shock Resistance) slit. It offers many advantages and benefits over conventional bushes, including high reusability, high strength, and high torque. A TSR bush can even absorb shock loads. So, if you are considering buying a taper bushes, make sure you choose the right 1 for your needs.
If you're looking for a quick, easy way to fix a component on a shaft, then a taper 'button' is the solution. These bushes are pre-machined to the exact bore required, and come with locking set screws. The benefits of using taper bushes are obvious: they save time and money on machining and they make matching holes easy. Moreover, they can be fastened to shafts in a matter of seconds.
Construction
Taper bushes are machine elements that secure the hub and bush assemblies. They are asymmetric, longitudinally-split, and contractible, allowing them to be securely attached to cylindrical shafts. The tapered design of the bush allows it to balance the mass imbalance between the hub and mating element. The following are examples of applications of taper bushes. Listed below are some of their most common applications.
The bush is profiled by removal of additional material. In 1 embodiment, this material is removed to create a widened longitudinal slit. This widened longitudinal slit 11 results in a state of balance in the taper bush and hub assembly. The additional material removed in this way is the material removed from the hub and surrounding taper bores. This enables the bush to withstand high loads without buckling.
Taper bushes also have other advantages. They enable the mounting and removal of pulleys with ease. Many of these products are available with a variety of bore sizes and are quick to install. Because they are readily interchangeable with similar commercial types, they save on machining and delivery time. They are often available in cast iron or stainless steel. There are many popular companies that produce them. In addition to their varying applications, these bushes also offer various key ways.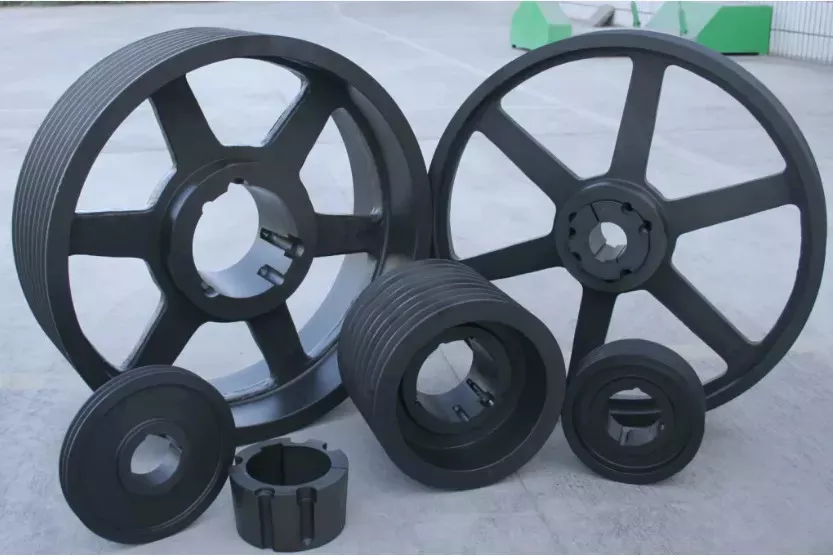 Manufacturing
The United States represents a significant market for Manufacturing taper bushes. In terms of revenue, it is projected to reach US$ million by 2021 and will continue to grow at a CAGR of %. This is followed by Japan, Germany, and South Korea. These countries are expected to account for a significant portion of this market. These countries are projected to grow at a CAGR of % for the next 5 years.
The report covers the global market for Taper bushes, including its size, volume, and value. The report covers data on top companies in the market and highlights the competitive scenario. The report also includes key insights into the business strategy of leading companies operating in the market. The report provides a dashboard view of each market participant, along with the sales and revenue figures from 2010 to 2027. You can also gain a comprehensive understanding of the various growth opportunities within the industry.
Manufacturing taper bushes is an excellent option for high-performance, high-quality sprocket mounting. They are made of precision cast iron and computer-etched for size identification. High-10sile screws are used to drive the taper portion of the component together with the hub, enabling secure attachment and transmission of high torque. These bushes make it possible to easily align sprockets and shafts, ensuring smooth and successful installation.