Product Description
Linear Bearing Bush LME10UU
Instruction of Linear Bearing:
Linear bearings are widely used in electronic equipment, pull tester and the digital three-dimensional coordinate measuring device, such as precision equipment, as well as multi-axis machine tools, press, tool grinder, automatic gas cutting machine, printer, card sorting machine, food packaging machines and other industrial machinery sliding components
Series of Linear Bearing Bush:
 
LM linear bearing:LM3UU,LM4UU,LM5UU,LM6UU,LM8UU,LM8S,LM10UU,LM12UU,LM13UU,LM16UU,LM20UU,LM25UU,LM30UU,LM35UU,LM40UU,LM50UU,LM60UU, LM80UU,LM100UU
LME linear bearing: LME3UU,LME4UU,LME5UU,LME6UU,LME8UU,LME8S,LME10UU,LME12UU,LME13UU, LME16UU,LME20UU,LME25UU,LME30UU,LME35UU,LME40UU,LME50UU,LME60UU, LME80UU,LME100UU
LMB linear bearing: LMB4UU,LMB6UU,LMB8UU,LMB10UU,LMB12UU,LMB16UU,LMB24UU,LMB32UU
LM Open linear bearing: LM10OPUU,LM12OPUU,LM13OPUU,LM16OPUU,LM20OPUU,LM25OPUU, LM3OOPU,LM35OPUU,LM40OPUU,LM50OPUU,LM60OPUU,LM80OPUU,LM100OPUU
KH type linear bearing: KH0622PP,KH0824PP,KH1026PP,KH1228PP,KH1630PP,KH2030PP, KH2540PP,KH3050PP,KH4060PP,KH5070PP
Steel Cage Linear Bearing:LM8GA,LM10GA,LM12GA,LM16GA,LM20GA,LM25GA,LM30GA,LM35GA,LM40GA,LM50GA,LM60GA
SDM series Steel cage linear bearing (As same as Ease SDM series): SDM16,SDM20,SDM25,SDM30,SDM35,SDM40,SDM50,SDM60,SDM80,SDM100
Flange Type Linear Bearing:
LMF6UU,LMF8UU,LMF10UU,LMF12UU,LMF13UU,LMF16UU,LMF20UU,LMF25UU,LMF30UU, LMF35UU,LMF40UU,LMF50UU,LMF60UU,LMF80UU,LMF100UU
LMK6UU,LMK8UU,LMK10UU,LMK12UU,LMK13UU,LMK16UU,LMK20UU,LMK25UU,LMK30UU,LMK35UU,LMK40UU,LMK50UU,LMK60UU,LMK80UU,LMK100UU
LMH6UU,LMH8UU,LMH10UU,LMH12UU,LMH13UU,LMH16UU,LMH20UU,LMH25UU,LMH30UU.
Linear Slide Unit:
1.Close Type:SC8UU,SC10UU,SC12UU,SC13UU,SC16UU,SC20UU,SC25UU,SC30UU,SC35UU,SC40UU, SC50UU,SC60UU (normal type)
SC8LUU,SC10LUU,SC12LUU,SC13LUU,SC16LUU,SC20LUU,SC252LUU,SC30LUU,SC35LUU, SC40LUU,SC50LUU(long type) SC8VUU,SC10VUU,SC12VUU,SC13VUU,SC16VUU,SC20VUU,SC25VUU,SC30VUU,SC35VUU, SC40VUU,SC50VUU(Short type)
2.Open Type: SBR10UU,SBR12UU,SBR13UU,SBR16UU,SBR20UU,SBR25UU,SBR30UU,SBR35UU, SBR40UU,SBR50UU(Normal type) SBR10LUU,SBR12LUU,SBR13LUU,SBR16LUU,SBR20LUU,SBR25LUU,SBR30LUU, SBR35LUU,SBR40LUU,SBR50LUU(Long type) TBR16UU,TBR20UU,TBR25UU,TBR30UU (This type with the flange at the pillow block)
Shaft Support: SK/SHF SHAFT SUPPORT: SK8,SK10,SK12,SK13,SK16,SK20,SK25,SK30,SK35,SK40,SK50,SK60 SHF8,SHF10,SHF12,SHF13,SHF16,SHF20,SHF25,SHF30,SHF35,SHF40,SHF50,
Some Part Number of Linear Bearing Bush:
 
Bearing No.
Ball rows
Weight g
Inner diameter
Out diameter
Length
Bearing No.
     (mm)
     (mm)
(mm)
LMF6UU
4
26.5
6
12
19
LMK6UU
LMF8SUU
4
34
8
15
17
LMK8SUU
LMF8UU
4
40
8
15
24
LMK8UU
LMF10UU
4
78
10
19
29
LMK10UU
LMF12UU
4
76
12
21
30
LMK12UU
LMF13UU
4
94
13
23
32
LMK13UU
LMF16UU
5
134
16
28
37
LMK16UU
LMF20UU
5
180
20
32
42
LMK20UU
LMF25UU
6
340
25
40
59
LMK25UU
LMF30UU
6
460
30
45
64
LMK30UU
LMF35UU
6
795
35
52
70
LMK35UU
LMF40UU
6
1054
40
60
80
LMK40UU
LMF50UU
6
2200
50
80
100
LMK50UU
LMF60UU
6
2960
60
90
110
LMK60UU
LMF80UU
6
5800
80
120
140
LMK80UU
LMF100UU
6
10600
100
150
175
LMK100UU
Photo of Linear Bearing Bush:
About US:
There are 500 workers in our factory, as the industry demands developed every year, last year we did invest 6 million USD to build expand our factory. As our Europe clients become more and more, most of our equipment and machine are import from Germany, and we did use the Germany Engineer to operate our team. So that we have the world leading technology to produce bearings.
Our main products are ball bearings and roller bearings, we can produce them from small size to big size such as deep groove ball bearing, angular contact ball bearings, spherical roller bearing, cylindrical roller bearing, taper roller bearing, needle bearing. Also we can produce the slide bearings such as pillow block, spherical plain bearing and bearing bush, linear bearing. We have a department special to develop the auto bearings such as wheel hub bearings and clutch bearings, as now the auto bearings have a big market in the worldwide.
Our clients are all over the world such as: Asia, Europe, south American, north American. Also Africa and Australia. Different area have different demands and market, as we have 10 years export experience, we are very familiar with the market in different area.
Also in recently, OEM service become very popular, we did help a lot of customer to do the OEM service. We have a workshop only produce the bearing box, we can produce the box if the customer send us their requirement. So if you want we OEM your brand bearings, we also can help you to design your brand box. 
" Quality to win customer, and good after- sell service to win the regular customer" is our faith. So welcome to send us the inquiry, hope we can be your best bearings partner in China.
 
Photo of our Workshop:

Contact US:
Common Uses For Taper Bushes
Taper bushes are used to secure machine elements to cylindrical shafts. Their shape is conical and tapered longitudinally. Because of their shape, they are used in many applications. Here are some common examples. Read on to learn how these bushes are used. Listed below are some common uses for taper bushes. Let's discuss each 1 briefly. Once you have a good understanding of them, you can begin designing your own machined parts.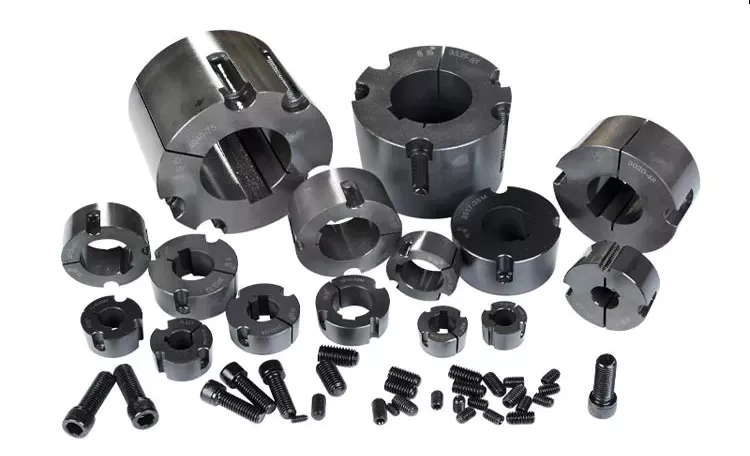 Conical bush
The TB 2012-38 Taper Bush is a standard conical bush used to fix wheels, pulleys, and shaft couplings. They are used in many industrial applications. Because of their symmetrical shape and Whitworth threads, they are a popular choice for use with a variety of different hub sizes. While they are not ideal for use in high-speed applications, they are a good choice in other situations.
These bushes secure machine elements to cylindrical shafts. The tapered longitudinally-split design is contractible and can be used to balance the mass imbalance between the bush and the mating hub. These bushes are often used in machine-to-machine applications. For more information, visit the Conical Taper Bush Wikipedia article. Once you've mastered the basics of tapering a shaft, it's time to learn about its many uses.
In the power transmission industry, a taper bush is used to mount a pulley. These bushes are made of precision cast iron and are computer-etched for size identification. High-10sile screws are used to fasten the taper part to the hub. This allows for a secure fit and high torque transmission. A taper bush is also useful for flush mounting ceiling lights. Their even spacing and tight alignment make them a popular choice for high-torque applications.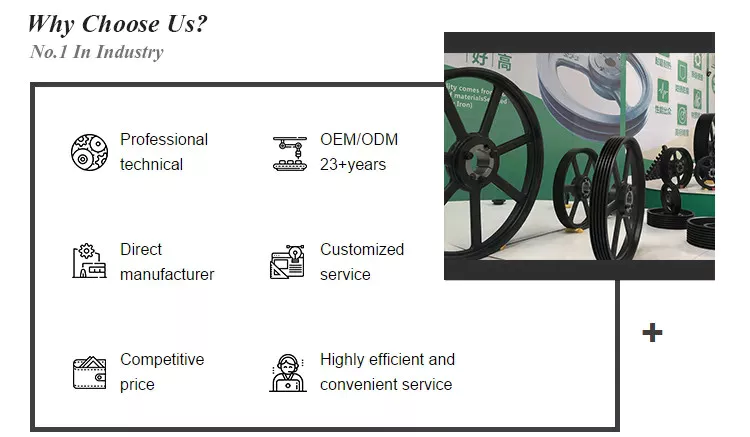 Conical bush with a widened longitudinal slit
According to 1 embodiment, a bush with a widened longitudinal notch can have an extra piece of material removed. The metal removals can come from the surrounding taper-bored hub or localized on a bush's outer surface. A widened longitudinal slit 11 creates a state of balance and allows the bush to cooperate with a mating hub.
The widened slit of a conical taper bush increases its rigidity and reduces the likelihood of overheating. These bushes are commonly used in hub-and-bush assemblies, which secure machine elements to cylindrical shafts. A widened longitudinal slit allows the bush to contract and expand, balancing mass imbalance between the hub and mating hub.
One disadvantage of the existing design is that the lack of symmetry in the system makes it difficult to achieve a balanced, symmetrical system. This is particularly problematic in vibration-sensitive situations, and may compromise the durability of the bush. In addition, the lack of symmetry in the system makes it difficult to manufacture a robust bush, resulting in a higher failure rate. The bush is also susceptible to excessive vibration during rotation, which is detrimental to the balance of the assembly.
This type of nut is made of precision cast iron or C45 medium carbon steel, and is used to fix a variety of shafts. They are flexible and fit a wide range of third-party products, including CZPT products. The manufacturer's installation guide is a good place to start if you are unfamiliar with this type of nut. For more information, visit the manufacturer's website.